Government of Georgia welcomes UN Human Rights Committee conclusions on Georgia
31 July 2014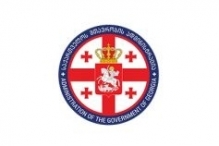 Government of Georgia welcomes UN Human Rights Committee conclusions on Georgia; pledges to continue reforms and ensure justice and equality before the law
Tbilisi, 29 July 2014 - The government of Georgia on Tuesday welcomed the latest conclusions on Georgia adopted by the Human Rights Committee of the United Nations, which point to progress in Georgia's human rights record and urge continued reforms and efforts to end impunity.
"Over the last two years, Georgia has undertaken deep and comprehensive reforms to entrench democracy, human rights and the rule of law, and we are very pleased to see our efforts recognised and supported by this important UN body," said Minister of Justice Tea Tsulukiani.
"We welcome the recommendations included in the report, and pledge to pursue further reforms to ensure the full protection of human rights in Georgia, as well as accountability for past human rights violations," she added.
Adopted on 23 July, the conclusions of the 18 member expert panel welcome in particular the recent National Human Rights Strategy and Action Plan, anti-discrimination legislation, judicial reforms and new guarantees for freedom of assembly.
The Committee urges Georgia to continue reforms to ensure the full implementation of its new human rights policies and legislation, to accelerate further planned reforms to the judiciary system, and to pursue the investigation into past abuses.
The report expresses concern that a number of serious cases of violence, mistreatment, torture and abuse of power under the former regime "are still pending". These include "excessive use of force by law enforcement and/or prison officers", "torture and inhuman or degrading treatment", "the violent dispersal of peaceful demonstrations on 7 November 2007, 15 June 2009 and 3 January 2011" and assaults on journalists. The Committee also expresses concern about "the tens of thousands of complaints lodged with the Prosecutor's Office in relation to violations committed before the 2012 elections, including unfair trial, torture and ill-treatment and illegal expropriation." Georgia should, according to the Committee, "complete investigations into these cases without any undue delay, prosecute perpetrators and, if convicted, impose sanctions commensurate with the gravity of their acts, and provide victims with effective remedies."
According to Minister Tsulukiani, guaranteeing the rule of law and ending impunity has been a top governmental priority, but the sheer volume of cases and the need to ensure fair trials has caused delays.
"It was imperative to reform the justice system before we could start dealing with these cases. We needed to first ensure the independence judges and the full rights of defendants," said Ms. Tsulukiani.
The report acknowledges "the challenges faced by the State" and indeed urges that care be taken to "avoid [...] the appearance of political retribution." To address this concern, the Georgian government in 2012 decided to limit investigation and trials to only the most serious crimes at the highest levels and ensure full transparency, including cameras in the courtroom and extensive international and civil society oversight.